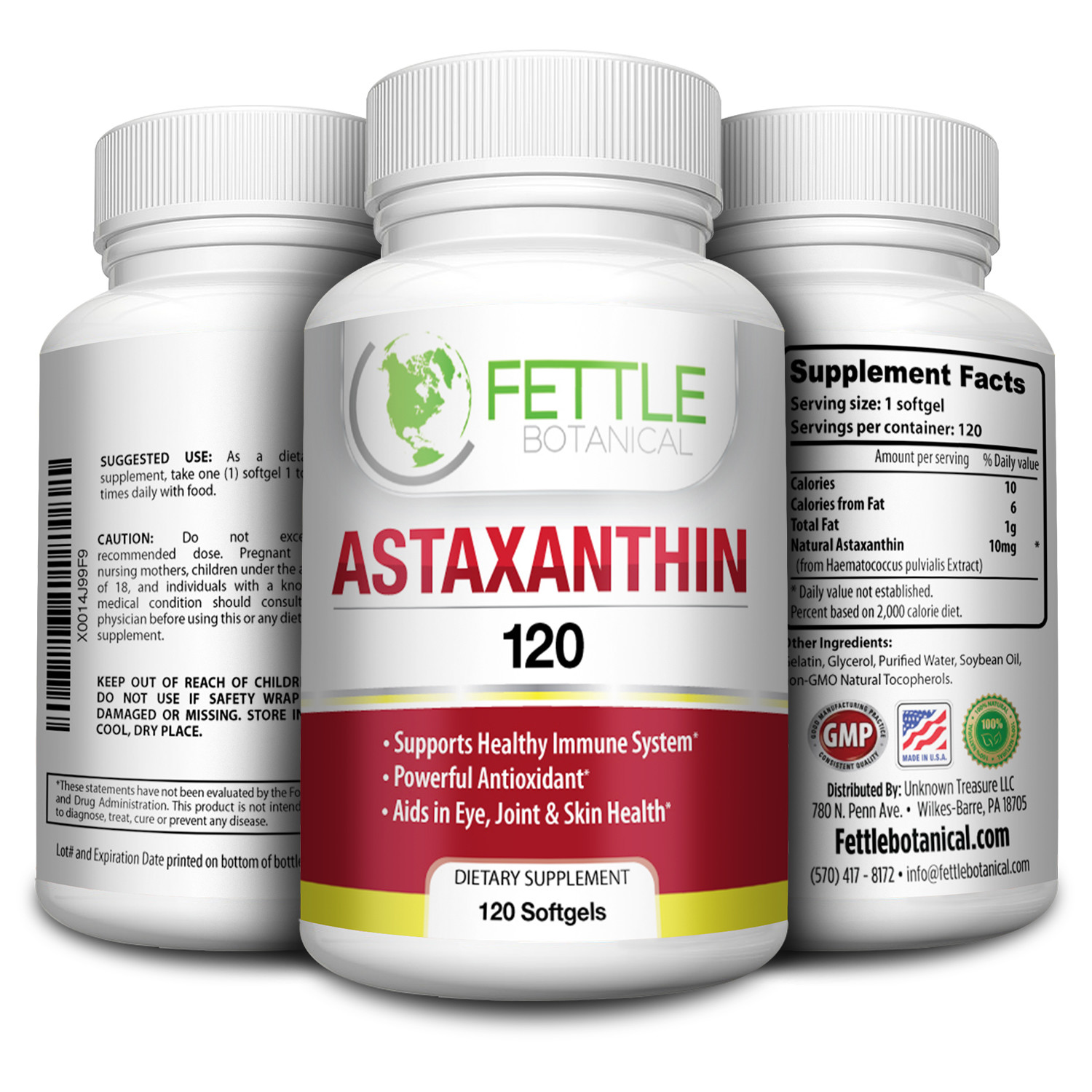 Astaxanthin 120 Softgels 10mg Supplement Strong Carotenoid
SKU X0014J99F9
Product Details
10mg 4 Month Supply of Astaxanthin Supplement.120 capsules 10mg each

Powerful Antioxidant and carotenoid. Great for healthy living.

Inflammation can result in pain.Fettle Botanical Astaxanthin can help with this and may improve mobility.*

Can aid in a healthy cardiovascular system, improved memory, boosted energy, strong eyes,strong immune function, and more*

Very High Antioxidant , which can help against free radicals.*
NOBODY WANTS TO GET OLD
Let's face it, no one wants to get old. With problematic joints, poor memory, bad eye sight, bad skin, and lowered organ function, who would? However, becoming older doesn't mean you have to have a lower standard of life
ASTAXANTHIN CAN HELP
A powerful Antioxidant that can fight against free radicals and is a Carotenoid,Fettle Botanical Astaxanthin is a great choice to help your body slow the clock on cellular degradation. Every part of you is made up of cells that need support to stay healthy as we age, and by lowering oxidative stress in the body with Astaxanthin, you're doing that and more. You're giving yourself back the pain free you, you remember.
OPTIMAL BODY HEALTH
Oxidative stress ,Free radicals and inflammation have been found to be the cause of nearly all major degenerative diseases and impaired function of immune systems.Astaxanthin may help. Isn't it time you helped yourself get back on track to a healthy lifestyle?
Save this product for later
Free Shipping to the U.S.
Free Shipping to Canada on orders over $25